Here you find three women that have one thing in common...Animals ..
And so we formed a group of writers .
We actually have more than one thing in common .We all love kids ,like to express our thoughts and feelings on paper and we all have a goal in our life.
We work together ,toss ideas around , edit each others work , laugh and talk but most important is we share . And now we would like to share with you our stories .
Here is a little about us all .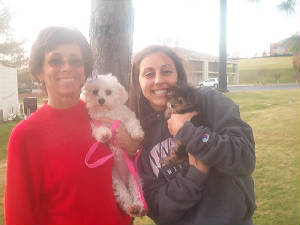 Sheree Cosgrove is from Auburn , Alabama .A teacher now retired and writting childrens books .Sheree has a love for animals and children that shows in all her writtings .
She currently has dogs and fish as pets and as all lovers of animals ,wants more .
Sheree is the mother of 2 children , a Georgous daughter and a handsome son . Both are in College now .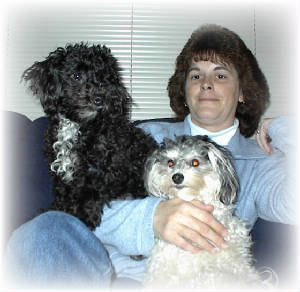 Denise Barner is from Williamsport ,Pennsylvania and a mom of a beautiful daughter.
Owner of Tiremasters there ,she and her husband run a family business .Denise has dogs as pets and loves to study them and wants to write about them and her experiences so she can share with others .Looking forward to seeing Denise's work .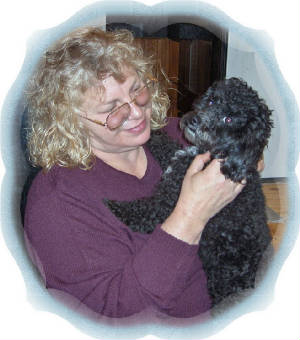 Shirley Kitelinger is a breeder of Maltipoos and is from Grant , Alabama . She has birds ,cats ,rabbits and dogs as pets .She loves animals and hopes to write many books about her experiences with them .
She also understands children as she was the oldest of 9 and has some experiences to share .
A writter also of poetry .

Animals in Need !...
Who doesn't love a cute cuddly puppy ? or a tiny mewing Kitty ? Or a sweet hopping bunny and a fish that takes your tired day away by swimming lazily around and makes you smile ?
Rescue one today .Call your local Shelter /Pound .Adopt a Cat or Dog or Bird or other ,give back what God so graciously gave to you .Life is a precious thing .Save a life !
Adopt a pet today !